Zedu Weekly Wrap – 7 May 2021
Hi everyone.
We're very quickly heading towards the middle of the year – marked around here by some paying homage to May the Forth by dressing up in strange costumes and speaking in tongues – not sure of the significance!?
While ultrasound can't diagnose the cause of this, there is plenty of free amazing resources again this week to share. In particular, check out the ACEP technical guide to Global Point of Care Ultrasound. An amazing resource with learning applicable to all teachers of the sound arts.
And if you are keen to get started in POCUS with your own system, please get in touch to explore the many bundling options we have. Learning on the system you use can bring so many benefits.
And a Happy Mother's Day to all – have a lovely Sunday.
See you next week
Suean and Mike
P.S. – we had a fantastic #coachingcorner last night with James and Mark sharing how important POCUS can be in podiatry – both from a diagnostic and preventative medicine perspective. That recording will be up soon – in the meantime check out the other videos anytime on our website.
7 May
@UoP_CoMic ft @yaletung @laura_m_peralta
Correlative Microscopy (CoMic) Research Meeting – Correlative Ultrasound by University of Portsmouth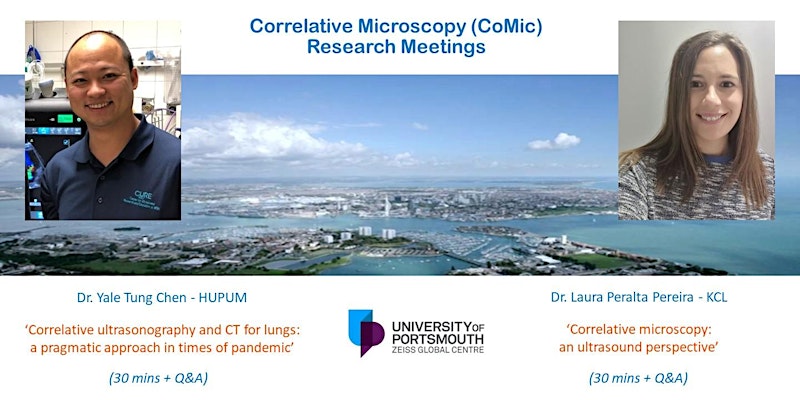 Cardiovascular Ultrasound
Evaluation of fetal foramen ovale blood flow by pulsed Doppler ultrasonography combined with spatiotemporal image correlation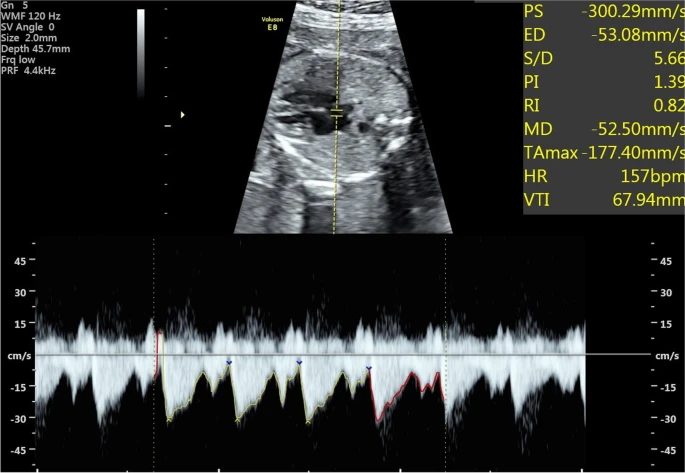 Cellulitis vs Abscess. How can #POCUS help?

Check out our latest post on the topic by @UofTFamilyMed resident Dr. Justin Hsu.https://t.co/PSissBWB8B

— CanadiEM (@WeAreCanadiEM) May 6, 2021
6 May
#POCUS #IMPOCUS #Nephrology image of the day:
Back to basics of lung #ultrasound: A-lines and B-lines
See 🧵for brief explanation. #MedEd pic.twitter.com/2YoyVvMytg

— NephroPOCUS (@NephroP) May 5, 2021
Here's the latest ACEP Industry Roundtable Update from Drs. Matthew Flannigan, @Takeokun, @RubbleEM, & #ACEPeus Industry Subcommittee! Includes a summary of US leadership survey & lots of great future project ideas from #POCUS/clinical & industry leaders. https://t.co/kFSFFLSwcA

— ACEP Ultrasound (@ACEP_EUS) May 5, 2021
Our Global US Subcommittee launched Global Point of Care Ultrasound: A Technical Guide! A web-based toolkit by @jschmidt_md, @DreyfussAndrea, & other global #POCUS experts to help w/ various US projects. Be sure to check it out! 🌍@SAEMAEUS @SCUFellowshipshttps://t.co/fPctOhEI7c

— ACEP Ultrasound (@ACEP_EUS) May 5, 2021
LOVED this recent article on RV STRAIN. I put evidence cited into a table for my ref & thought I would share. Keep in mind heterogenous data in terms of operator, cut offs, chronicity, vitals. Def read this article for yourself #POCUS #EBShttps://t.co/JE3Oze6mZ5 pic.twitter.com/03vpgmH1VW

— Michael I. Prats (@PratsEM) May 5, 2021
5 May
Our response to ESPR position paper on "non-radiologist" performed #ultrasound #POCUS Following the example of #EM, @EuropeanPEM will have shortly its own training curriculumhttps://t.co/qXv1rAYblL@EuropSocEM @jiconnoly @BerantRon @82CharK @MartiGiacalone @iuricors

— Niccolò Parri (@niccoparri) May 4, 2021
@ACCinTouch
Cardiac Metastasis in Testicular Tumor: An Imaging Challenge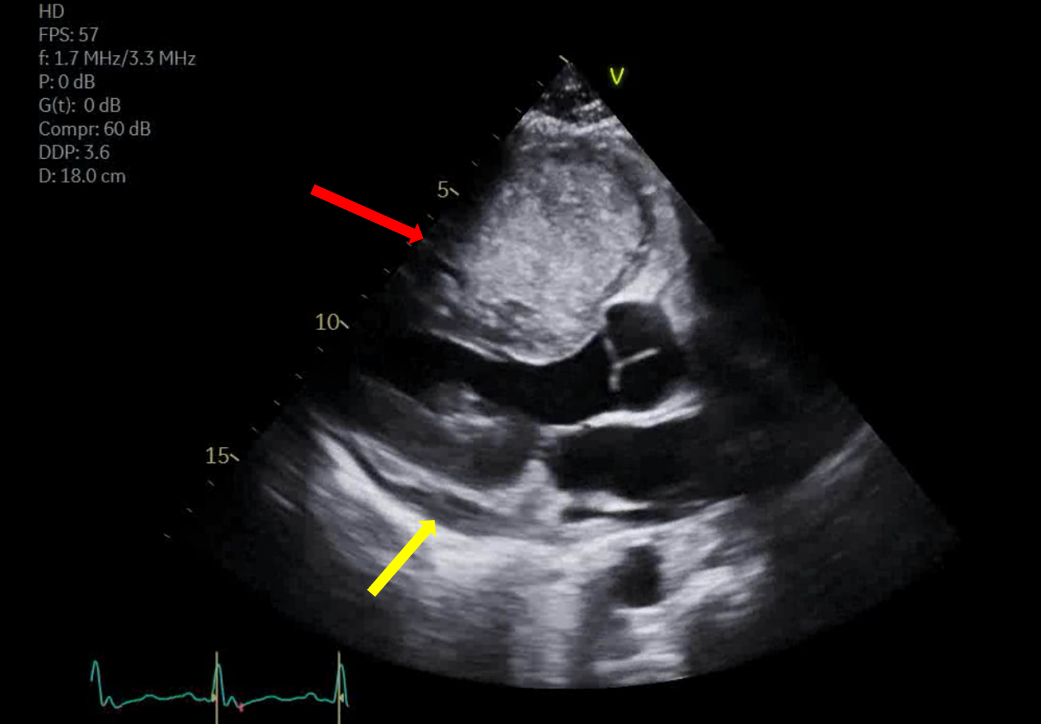 @PLOSOne
Clinical significance of central systolic blood pressure in LV diastolic dysfunction and CV mortality
ACP issues 🆕 guidelines on use of high-flow nasal oxygen, point-of-care ultrasound.@acphospitalist Weekly https://t.co/tycw2WEmYa. #POCUS pic.twitter.com/djysW3akaj

— ACP (@ACPinternists) May 5, 2021
The answer is…
A plum!

Chinese plum sauce has got to be the best condiment – https://t.co/vwgE7hdjkb

Did you get it right? Congrats to @amit_pawa & @POCUSAcademy

Tune in next Tuesday for more#POCUS #whatsthisfood #ultrasound #zedunow pic.twitter.com/Bhfu9UGGxH

— Zedu #wearamask 😷 (@zedunow) May 4, 2021
4 May
Tele-ultrasound guided through WhatsApp®, widely available, but before ensure:

A) Encryption is adequate with the approval of your IT department
B) The video does not involve any other patient
C) The institution allows the use of this technologyhttps://t.co/QWZttGznUP #POCUS pic.twitter.com/SdgC3rF0bU

— Yale Tung Chen (@yaletung) May 3, 2021
@AIUMUltrasound
Axillary and Neck Adenopathy in the Era of Mass COVID-19 Vaccination
Ultrasound Int Open
Controlled Attenuation Parameter in Healthy Individuals Aged 8–70 Years
@ACCinTouch
Appropriate Use of Point-of-Care Ultrasonography in Acute Dyspnea
Annals of Intensive Care @of_aic
Transcranial sonographic assessment of the third ventricle in neuro-ICU patients to detect hydrocephalus: a diagnostic reliability pilot study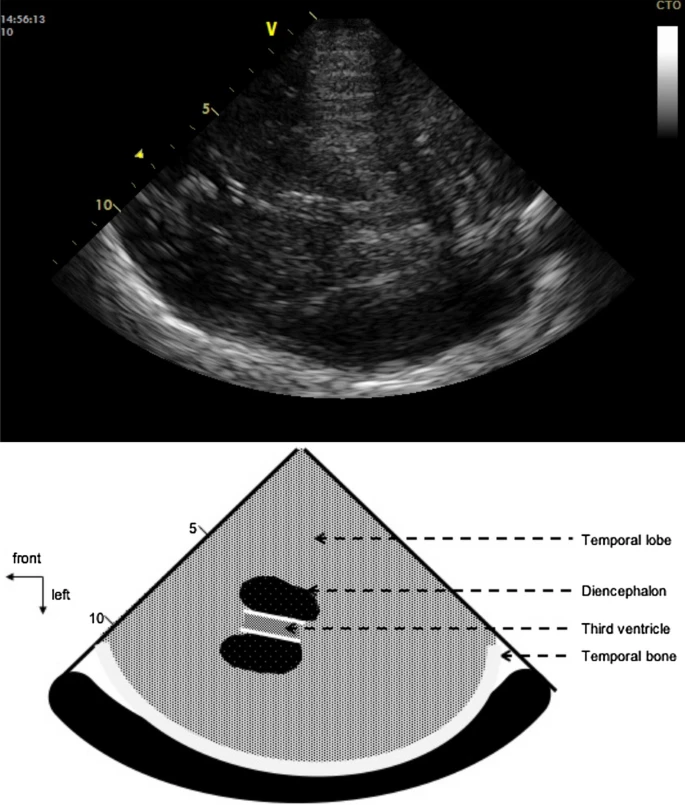 \
Listen to myself and @miller_pocus @ABUltrasound talk #POCUS whisky, pepperoni rolls, and mostly be fanboys of @DGlaucomflecken https://t.co/QKZEhLz6lc

— Joseph Minardi (@jminardi21) May 3, 2021
3 May
@yourICM
A simple, reproducible and accurate lung ultrasound technique for COVID-19: when less is more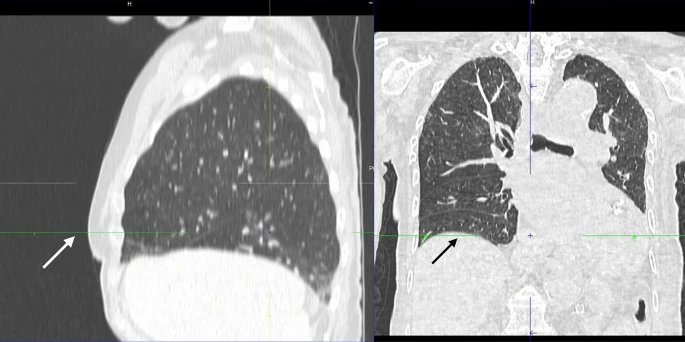 @WFUMB
Lung ultrasound can predict the clinical course and the severity of COVID-19 disease
@EMNews
Quick Consult – Symptoms: Vaginal Bleeding and Minor Cramping during Pregnancy
@PLOSOne
Observational cohort study of the effect of a single lubricant exposure during transvaginal ultrasound on cell-shedding from the vaginal epithelium
2 May
1 wk countdown to Virtual #VanPOCUS!

It's not too late to register if you want to hear from our amazing speakers (@TomJelic @doctorneillong @DrRayTang @ChrisPrabhakar @BuddingSprout @shanearish @LaurArthurs @VancouverPOCUS @CoachBadra) about the latest and greatest in #POCUS. https://t.co/1Yiau6Luhg

— Dan Kim (@dan___kim) May 1, 2021
@ASE360
Echocardiographic Indicators Associated with Adverse Clinical Course and Cardiac Sequelae in Multisystem Inflammatory Syndrome in Children with COVID-19
@jrheum
Ultrasonography of the Salivary Gland in Primary Sjögren Syndrome: Usefulness to Phenotype the Patients
Radiology Case Reports
Small bowel obstruction from hollow foreign body ingestion: A case report and brief review of literature
1 May
In the #ICU, most patients are supine and may have difficulty lateralizing for #lung ultrasound. See how a trans-hepatic approach with #POCUS can be used for quick and easy visualization of the lungs in supine patients: https://t.co/ApjgG4ufwD @amerjohri @iamritu #FOAMed #FOAMus pic.twitter.com/7ozGHXX3vM

— POCUS Journal (@POCUSJournal) April 30, 2021
@accpchest
An Unusual Case of Abdominal Pain and Shock
I feel seen

(Image c/o @dan___kim) pic.twitter.com/iGpY9kPrwP

— Katie Wiskar (@katiewiskar) April 30, 2021
@DOVEPress
Ultrasound-Based Multimodal Imaging Predicting Ischemic-Type Biliary Lesions After Living-Donor Liver Transplantation
@WFUMB
Carotid Ultrasound Boundary Study (CUBS): An Open Multicenter Analysis of Computerized Intima–Media Thickness Measurement Systems and Their Clinical Impact
@WFUMB
Modified lung ultrasound score in evaluating the severity of COVID-19 pneumonia
@ISUOG
Inter‐observer agreement of transvaginal ultrasound and magnetic resonance imaging in local staging of cervical cancer
@ISUOG
Ultrasound and Doppler findings in pregnant SARS‐CoV‐2 positive women
@ISUOG
Z‐scores of fetal bladder distention for the antenatal differential diagnosis of posterior urethral valves and urethral atresia
@JACRJournal
Predictors of Clinical Outcomes in Pediatric Appendicitis: Role of the Individual Sonographer and Radiologist When Using a First-Line Ultrasound Approach
@JVascSurg
Three-dimensional ultrasound improves identification of patients with abdominal aortic aneurysms reaching the threshold for repair
@the_TOTAL_EM
AHA 2020 Updates for BLS, ACLS, and PALS
This week's @VaveHealth CMO vids are extra material from the Primary Care #POCUS educast streamed Weds PM, find the full video here: https://t.co/A2TpAehaw6 Here's Dr. Matt Chan from @ohsufamilymed telling me about their residency POCUS approach. @InduPartha this was your ? 1/2 pic.twitter.com/4wtOMBqZjS

— Renee Dversdal (@DRsonosRD) May 1, 2021
Ultrasound in Resus Pearls and Pitfalls talk at the GUH #EmergencyMedicine SPR day Apr 2021. https://t.co/I9ovZr612i#EM #POCUS #FOAMed #FOAMus #echofirst #egls pic.twitter.com/SEIoGrPHZr

— Nicolas Lim (@POCUSClub) April 30, 2021
Medical graduates! Applications now open for the Beresford Buttery Travel Grant.

Closes 30 June.

The $5000 grant is for travel to any country to study or research obstetrical or gynaecological ultrasound.

👉https://t.co/YauJRmtYYW
under Scholarships, Fellowships and Grants pic.twitter.com/kYYmGPKZvJ

— RANZCOG – O&G (@ranzcog) April 30, 2021