Zedu Weekly Wrap – 1 April 2021
Just as things in Australia seemed settled, events in Brisbane highlight how tenuous our 'normality' is.
With Easter plans put in a spin, we can only hope that our friends up north can quickly emerge from a few days of lockdown AOK. If you've been affected and need assistance with your course or training we're here to help in any way we can.
A few good stories this week – including a podcast from our 2020 scholarship winner, and a lot of fun was had with this week's #whatsthisfood – themed appropriately!
It's a short week and with school holidays starting we're taking a short break next week. Limited internet means it's unlikely there'll be a #weeklywrap next week, but lets see.
Have a safe and relaxed holiday, and we'll see you soon.
Suean and Mike
P.S. – while there's no #coachingcorner this month, check out the back catalogue anytime on our website.
1 April
Resuscitation Plus Journal
Focused echocardiography, end-tidal carbon dioxide, arterial blood pressure or near-infrared spectroscopy monitoring during paediatric cardiopulmonary resuscitation: A scoping review
For those into echo imaging with an international flavour check this out

This is 6pm 1/4 AEDT
and 8pm 1/4 NZDT#POCUS #echofirst https://t.co/Ege1kzgQNB

— Zedu #wearamask 😷 (@zedunow) March 31, 2021
31 March
@HealthImaging
Radiologists must ditch 'illusion' of handling all POCUS exams, work with clinicians on path forward
In the past isolation & distance has complicated & compromised healthcare

Tune in & hear our 2019 scholarship winner @Conorjadavis recount how #pocus – the tech & community – has helped make a difference in outback Australia🇦🇺 @GEHealthcare @POCUS_appshttps://t.co/cV1LvEdwPi

— Zedu #wearamask 😷 (@zedunow) March 30, 2021
The answer is…an easter egg 🥚🐰

If you get too many eggs this Easter why not use them in other wayshttps://t.co/y0YFhLiZOX

Did you guess right?
👍@DRsonosRD @kyliebaker888 @amit_pawa & close from @AliUltrasound

Tune in Tuesday for more!#POCUS #whatsthisfood #ultrasound pic.twitter.com/Ujwev4z4Te

— Zedu #wearamask 😷 (@zedunow) March 30, 2021
1/13

Today's Tweetorial for you!

We look at basic cardiac #POCUS views👍 🫀

First; the Parasternal Long Axis (PLAX)#FOAMed #FOAMcc #echofirst

Probe position shown with marker to right shoulder, left Parasternal edge; roughly at intercostal spaces 2-3/3-4🤷‍♂️ pic.twitter.com/U5C6OLpe4z

— Jonny Wilkinson (@Wilkinsonjonny) March 30, 2021
In other regular #pocus programming, here is some excellent new #foamed on advanced RV assessment:

First part of an @CriticalCareNow video series on the RV https://t.co/UMfLiN32za (thanks @khaycock2)

Excellent video from @echonepean too https://t.co/AtaOB27s7A

— Segun Olusanya (@iceman_ex) March 31, 2021
30 March
@PLOSOne
Diagnostic performance of lung ultrasound for transient tachypnea of the newborn: A meta-analysis
Annals of Intensive Care
Left ventricular longitudinal wall fractional shortening accurately predicts longitudinal strain in critically ill patients with septic shock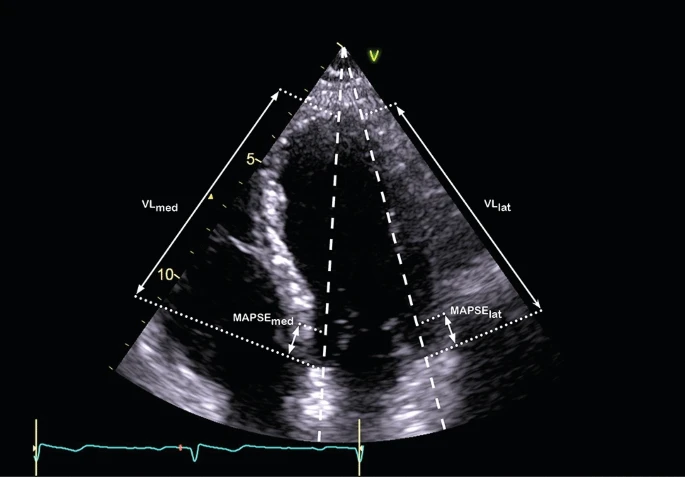 29 March
@PratsEM @Novaleda @cameron_baston
Innovation Through Collaboration
Annals of Intensive Care
Clinical performance of lung ultrasound in predicting ARDS morphology

28 March
Radiology Case Reports
Point of care ultrasound facilitated diagnosis of right ventricular mass as the etiology of syncope; A case report of intravenous leiomyomatosis
@EMNews
The Speed of Sound: A Telltale Wink Identifies Acute PE
27 March
@WestJEM
Paramedic-performed Prehospital Point-of-care Ultrasound for Patients with Undifferentiated Dyspnea: A Pilot Study
@CASEfromASE
Echocardiographic clues in diagnosis of Takayasu arteritis in a child with SARS-CoV-2 related Multisystem Inflammatory Syndrome
My lecture from #RAmasterclass today is available herehttps://t.co/jOQyETAPSP

Don't forget to sign up for #RAUK21 pic.twitter.com/SR7cPMFkpZ

— Dr Amit Pawa (@amit_pawa) March 24, 2021
Fresh #POCUS screencast, and we're going back to the basics with LV systolic function assessment. This is part of a series on basic cardiac POCUS from @ubcimpocus that's coming in the next couple months – stay tuned! https://t.co/6Spq7Q3t8Mhttps://t.co/OfyTmMz2kf

— Katie Wiskar (@katiewiskar) March 25, 2021
Here is the overall infographic on ultrasound probe movements for you all to download👍🤛https://t.co/54FicpHd88#FOAMed #POCUS #FOAMcc #echofirst #medtwitter #FOAMus @zedunow @icmteaching @ICUltrasonica pic.twitter.com/dHZZB2agp2

— Jonny Wilkinson (@Wilkinsonjonny) March 26, 2021