Zedu Weekly Wrap – 11 December 2020
A week of true opposites of emotion this week.
At the low end we had our home burgled this week – not a pleasant experience to find your safe space invaded, rooms trashed and treasured memories of sentimental rather than monetary value gone.
Thankfully we weren't at home, and while everyone is a little shaken we're OK.
At the emotional polar opposite, earlier in the week Suean was notified that she had been awarded Fellowship by the American Institute for Ultrasound in Medicine – an amazing honour. Proud as punch. As the only Australian representing in the USA she's going to make it her mission to get Vegemite and Kit-Kats added to the catering menu…
Something to aim for in 2021 – we can't wait to put 2020 behind us.
Enjoy this week's best of #FOAMus and see you soon.
Suean and Mike
P.S. – we're still doing a callout – if you are interested in teaching ultrasound with us and are based in Melbourne drop us a line – we need you!
P.P.S. – the final #coachingcorner for 2020 – fractures and hematoma blocks – is online now. Tune in as there was some great technical tips, tricks and cases. Join our community of clever and catch up with recordings of the previous sessions – available for you free any time.
11 December
1/11
Today we will discuss the PSAX

But before we start –

What are the hand movements involved?
1. Clockwise rotation
2. Tail up/down pic.twitter.com/YX1IEG3Rja

— GUH-ICU&Anaesthesia (@GUH_ICU_Anaesth) December 10, 2020
@ESCardioNews
EACVI – Best of Imaging 2020 Friday, 11 and Saturday, 12 December FREE CONFERENCE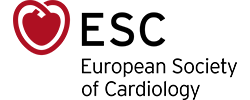 10 December
@JACEPOpen
New in JACEP Open: Elderly woman with shortness of breath.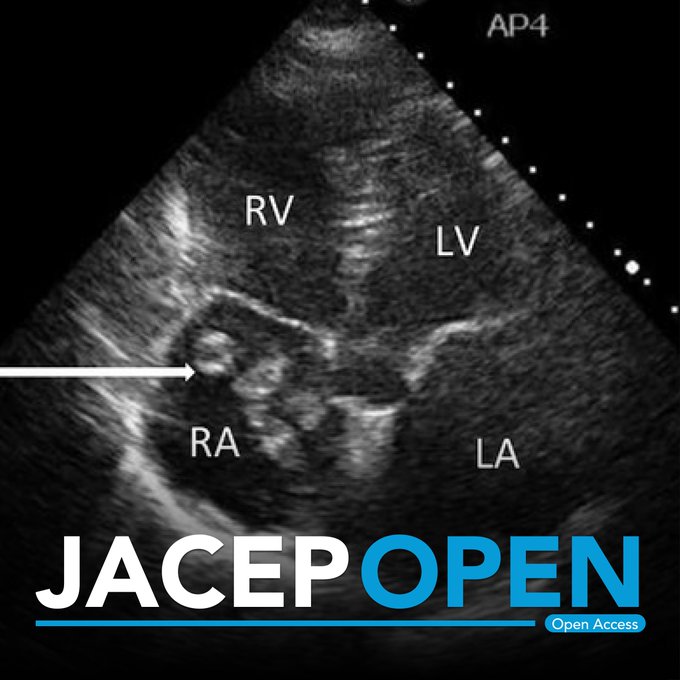 @iem_student
"Pericardiocentesis" by David Wald & Lindsay Davis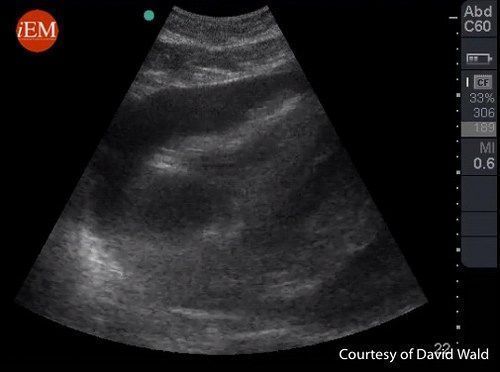 9 December
@BMUS_Ultrasound
Guidelines for Professional Ultrasound Practice – revised December 2020.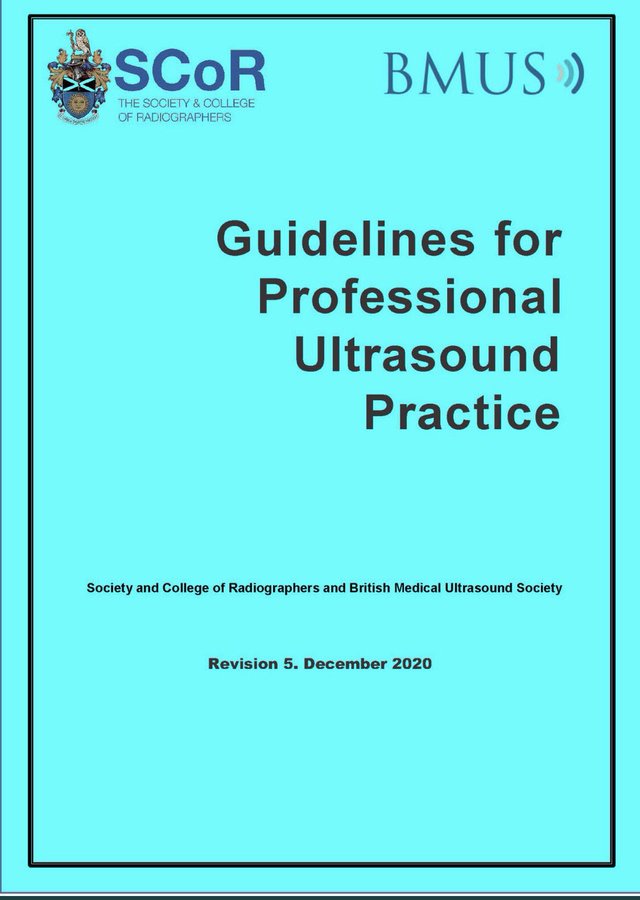 @MadtownSono
An elderly female presented to the ED with abdominal pain. Ultrasound was performed, rapidly revealing the diagnosis. Check out this month's Ultrasound Case of the Month by our own Dr. Michael Kern!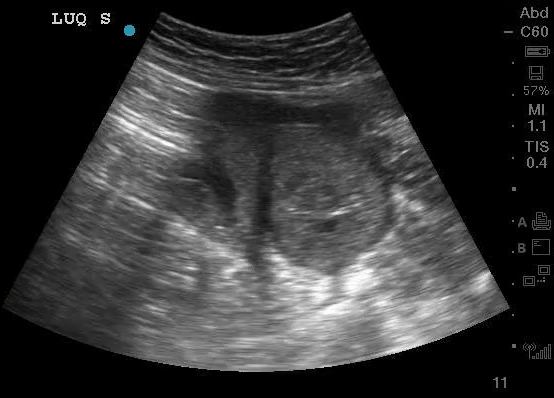 @UltrasoundStuff
#TB #Pericarditis and the new eBook for #POCUS #Ultrasound in limited resource settings!
8 December
@westernsono
@arntfield speaks on TEE, its uses, and program/practice considerations at @MtlSono
POCUS in PE (in 10 mins!)

I gave this lecture for @emresidents at this yrs @ACEPNow SA (2020). Special thx to @ultrasoundjelly for help with slides!

Check it out below:https://t.co/icIFdhI4C6

How often are you making the diagnosis of PE using your #POCUS?#FOAMed @ACEP_EUS pic.twitter.com/TPdAzEAyKT

— Jacob Avila (@coreultrasound) December 7, 2020
@BjsOpen
New on Advance articles: Intraoperative ultrasound imaging in the surgical treatment of congenital hyperinsulinism: prospective, blinded study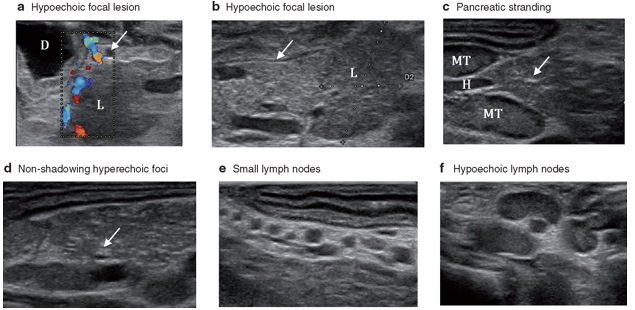 Ultrasound Int Open
Point Shear Wave Elastography and the Effect of Physical Exercise, Alcohol Consumption, and Respiration in Healthy Adults
Ultraschall Med
Collateral Effect of the Pandemic on Ultrasound
@emdocsdotnet
Ultrasound Probe: POCUS for Flexor Tenosynovitis
7 December
@avkwong
Don't forget the posters/abstracts section at #LIVES2020. Obviously, I put a couple of the ultrasound ones on the blog…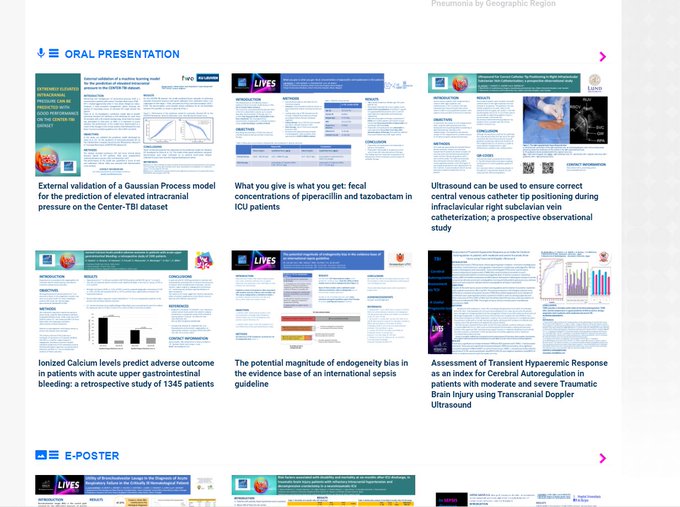 @SpringerClinMed
Get a FreeAccess chapter through Jan. 6th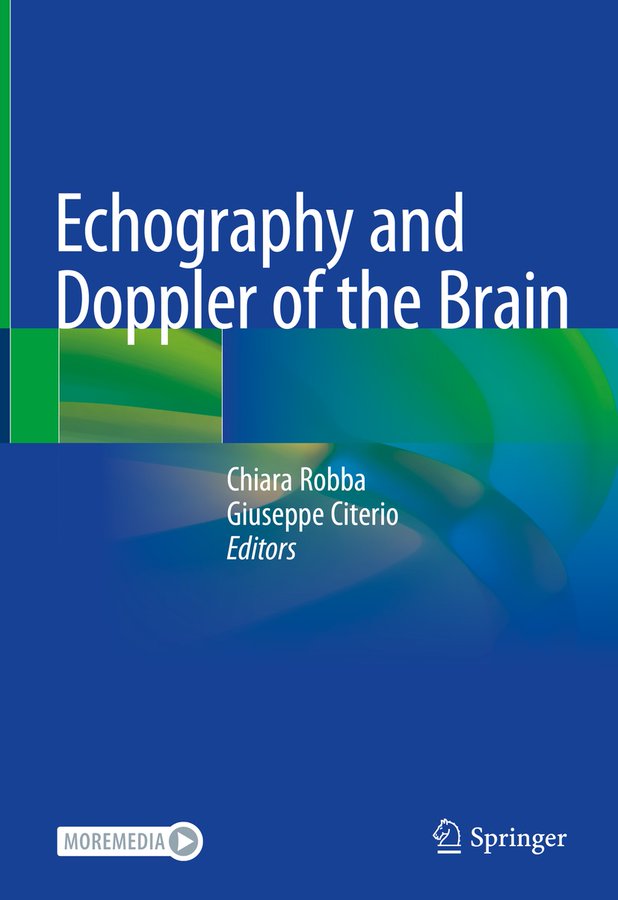 @CASEfromASE
A Happy Patient Sheltering an Unhappy Valve: Serotonin Reuptake Inhibitor–Induced Tricuspid Valve Regurgitation
Respiration Journal @KargerPublisher
Lung Ultrasound in the Emergency Department for Early Identification of COVID-19 Pneumonia
@eScholarship
Penile Dorsal Vein Rupture Identified by Emergency Department Ultrasound: A Case Report
@NorthwesternEM
Ultrasound Guidance for Lumbar Puncture
@WINFOCUS
Diagnosis at gut point: rapid identification of pneumoperitoneum via point-of-care ultrasound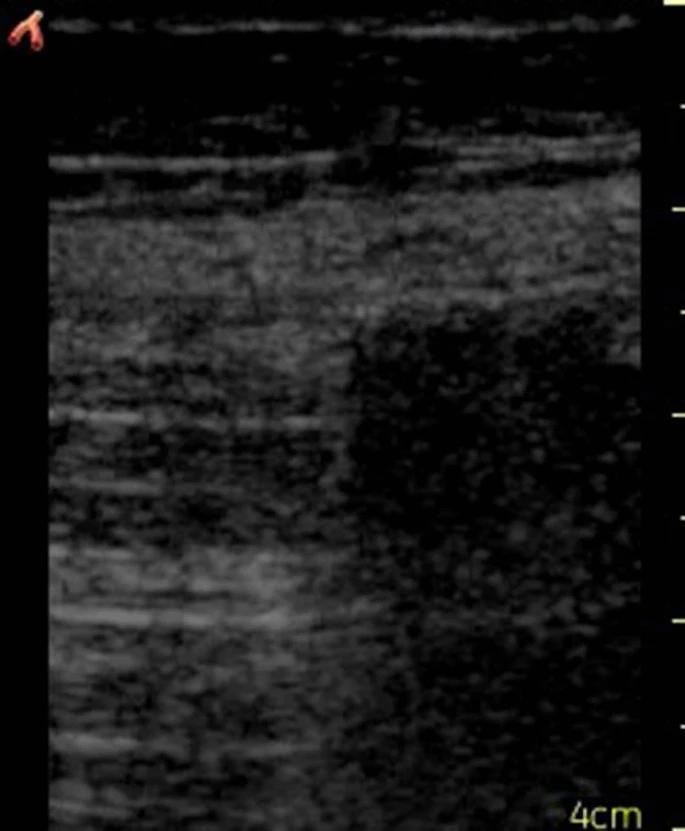 @WINFOCUS
Evaluation of a novel handheld point-of-care ultrasound device in an African emergency department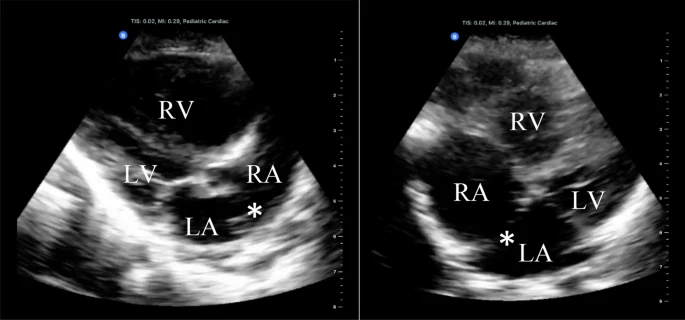 6 December
Lack of lung sliding… not always pneumothorax. Consider clinical context, hx, etc & look for a lung point which is highly specific for PTX

Learn more about the PTX eval + pitfalls in this Intern #POCUS of the Month by Dr. Mike Fellenbaum https://t.co/ixSQcfQNVv#FOAMed #FOAMus pic.twitter.com/lqSP375OOV

— UH-Cleveland EM Residency (@UHCMC_ED) December 6, 2020
@emdocsdotnet
ED Evaluation and Management of Non-Obstetric Abdominal Pain in the Pregnant Patient
5 December
@UAlberta_Sono
Lung ultrasound in Coronavirus-19: a tutorial on key findings.

@AIUMUltrasound
Canadian Internal Medicine Ultrasound (CIMUS) Expert Consensus Statement on the Use of Lung Ultrasound for the Assessment of Medical Inpatients With Known or Suspected Coronavirus Disease 2019
@FuturityNews
NEW ROLE FOR ULTRASOUND: IMAGING LUNGS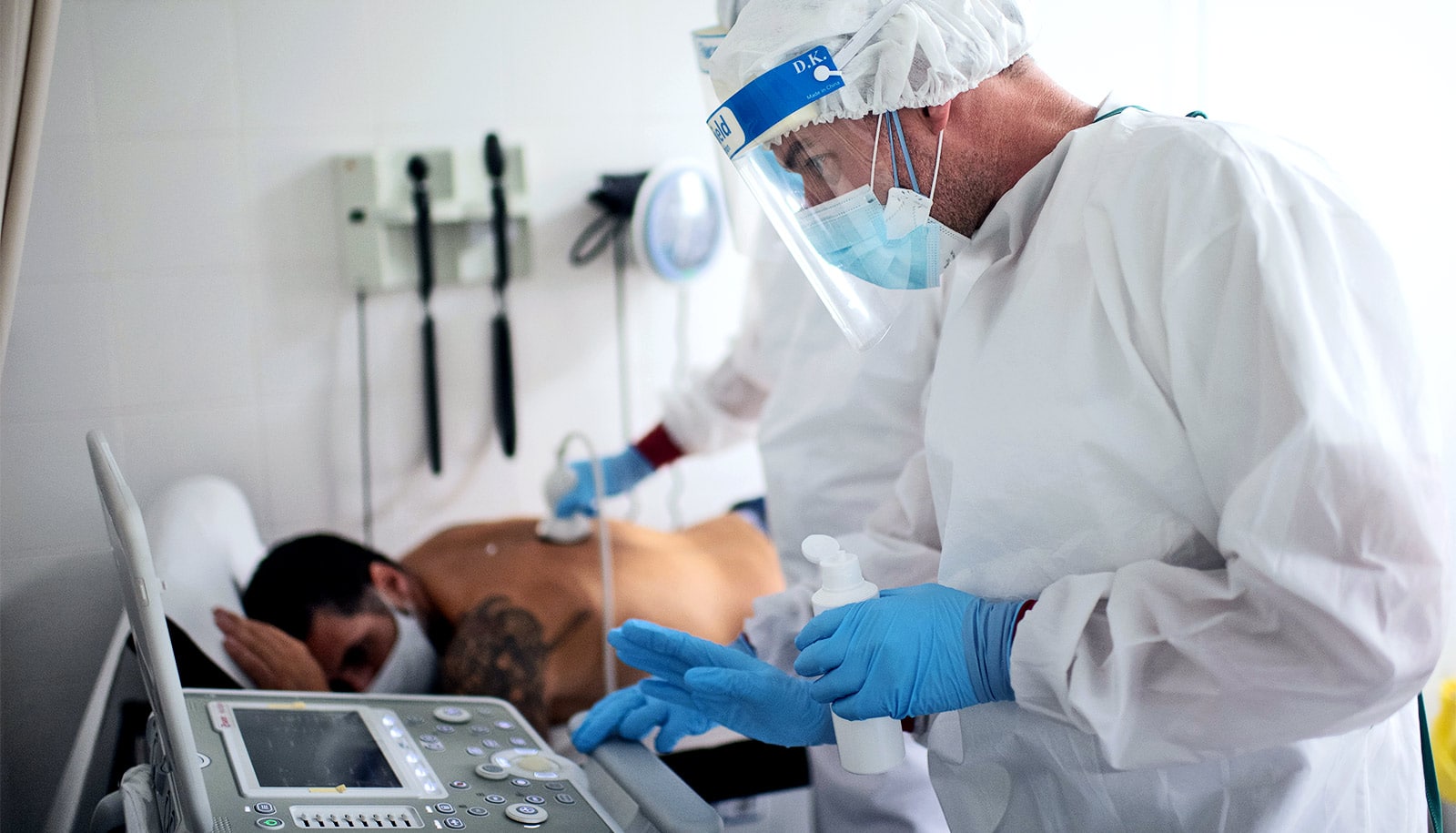 @WINFOCUS
Point-of-care ultrasound for evaluating intra-abdominal calcification in the pediatric emergency department: case series and review of literature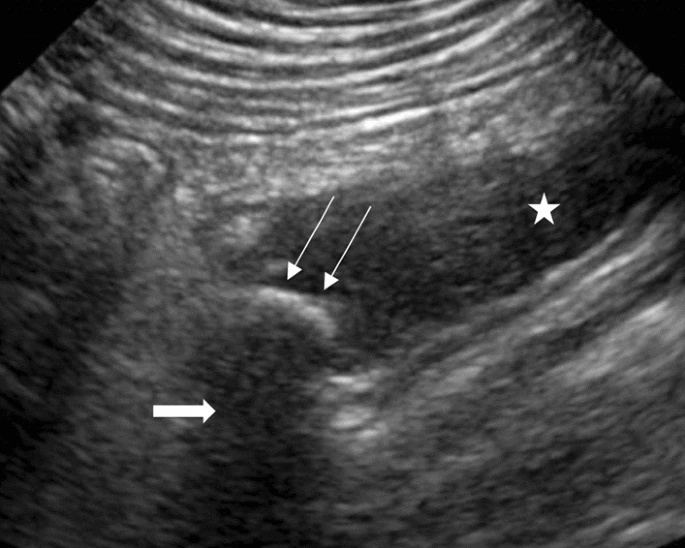 @PLOSONE
The effect of TEE on treatment change in patients with acute ischemic stroke 
@PLOSONE
Skill retention with ultrasound curricula
@PLOSONE
Role of transoesophageal echocardiography in detecting patent foramen ovale in stroke patients aged ≤60 years: A retrospective study
@CASEfromASE
Takayasu Arteritis Causing Aortitis and Aortic Regurgitation: A Totally Tubular Case Report
International Journal of Orthopaedics
Detection of Rotator Cuff Tears by Surgeon-Performed Ultrasound Scan
@AECCUniversityC
Regulating Ultrasound and Increasing Radiography Training Capacity: Opinion Piece by Warren Foster
@AIUMUltrasound
Effect of Machine Settings on Ultrasound Assessment of B‐lines