Zedu Weekly Wrap – 16 April 2021
We now have super powers.
Or at least that's how we feel today, as last night we were able to complete round #1 of our covid vaccination. Despite the issues identified with the AZ vaccine and clot risk, we trust the science and recognise that the risk of vaccination is far less than the clot risk associated with other medical treatments and some daily activities. And far less than the impact covid can have on everyone. Although to be honest, I do feel like I've been hit by a truck – but the news must get through!
We hope that the Australian vaccination program can only improve as we head into winter.
Has been a quiet week but some goodies to keep you inspired from the past 7 days – so kick back and enjoy.
See you next week
Suean and Mike
P.S. – our #whatsthisfood this week was pretty cool – plus don't forget our #coachingcorner resources available anytime on our website.
16 April
@WINFOCUS
Resuscitative transesophageal echocardiography in the diagnosis of post-CABG loculated pericardial clot causing cardiac tamponade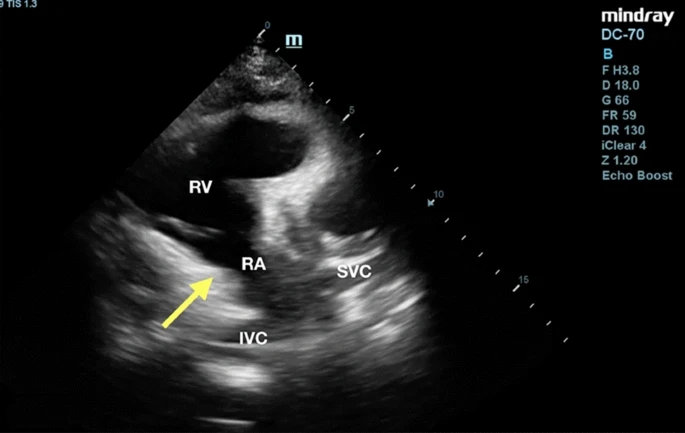 What a great #vexus webinar yesterday by @ThinkingCC @NephroP @RJonesSonoEM @katiewiskar . Thank you for sharing your expertise. #FOAMed #POCUS #FOAMus #VEXUS for anyone who missed it, I attached the link for the recording https://t.co/oRzZfRRDn7 pic.twitter.com/C60vvKHKsr

— Saif Faiek (@SaifFaiek) April 15, 2021
It's time for another Tweetorial:#FOAMed #POCUS #FOAMcc #FOAMus #medtwitter

The Liver!

It is arbitrarily divided into 3 lobes:

1) R
2) L
3) Caudate

A crude line drawn between the GB, the main lobar fissure (MLF) and the IVC divides L and R! pic.twitter.com/iXKrcXrnDD

— Jonny Wilkinson (@Wilkinsonjonny) April 14, 2021
@WINFOCUS
Intra- and inter-rater reliability of rectus femoris muscle thickness measured using ultrasonography in healthy individuals

@itnEditor
Artificial Intelligence Improves Accuracy of Breast Ultrasound Diagnoses
15 April
@PLOSOne
Reliability of left atrial strain reference values: A 3D echocardiographic study
14 April
The answer is…
A strawberry🍓& the pips looked cool!

For a quick 20 min jam recipe check out: https://t.co/pnNm77PcuI

Did you get it right?
Many did this time – too easy @amit_pawa @DRsonosRD @jaffa_md

Tune in next Tuesday for more!#POCUS #whatsthisfood #ultrasound #zedunow pic.twitter.com/ItxttmnTpS

— Zedu #wearamask 😷 (@zedunow) April 14, 2021
@ScienceDaily
Using sound waves to make patterns that never repeat: Method of generating quasipatterns may lead to customizable materials
13 April
Hemodialysis Vascular Access https://t.co/uQPdDIL37f

— Sonographic_Tendencies (@trigeminy_henry) April 13, 2021
@yaletung BMJ Case Reports
COVID-19 multisystemic inflammatory syndrome in adults: a not to be missed diagnosis
Missed our March 2021 Western Canadian Ultrasound Rounds? Check it out here! https://t.co/9sdhBJPLAv @IM_POCUS @OlszynskiP @JeremyKatulka @mwhite_86 @katiewiskar #POCUS #CCUS #FOAMed #FOAMus @UAlberta_ICU @UAlberta_FoMD @UAlberta pic.twitter.com/EdGx2RjPvg

— Alberta Sono (@UAlberta_Sono) April 13, 2021
#POCUS #FOAMed Review paper now online: Comprehensive assessment of the aortic valve in critically ill patients for the non-cardiologist. Part II: Chronic aortic regurgitation of the native valve with figures tables take home messages via @Manu_Malbrain https://t.co/fMCQ0upd9B pic.twitter.com/18cMpAtQPD

— Fluid Academy (@Fluid_Academy) April 13, 2021
🔥GE Vscan Air vs Butterfly IQ+🦋, with @yaletung & @joraltron!

Two of the best hand-held devices FACE to FACE⚔️@vscan @GEHealthcare #vscanair #vscanairfirstlook @ButterflyNetInc #butterflyiq #POCUS #FOAMed pic.twitter.com/vpkE7HKI0z

— Masters of Ultrasound (@mastersofUS) April 13, 2021
Have you ever wanted to learn the serratus block (and Pecs 1 & 2 blocks)? How about learning about it from its creator? @PratsEM sits down with Dr. Rafa Blanco on his how he came up with these blocks. Check it out here:https://t.co/n2LOPoisb7 #FOAMed #MedTwitter #FOAMus #POCUS pic.twitter.com/T3Pkwbbp06

— Jacob and Mike (@coreultrasound) April 12, 2021
12 April
@ICUltrasonica @icmteaching and I present:

Biliary Ultrasound!

Forthcoming chapter @LukeFlower1 #FOAMed #POCUS #FOAMcc #foamus #medtwitter

3 key probe positions:

1) X-7
2) Subxiphoid sweep
3) CBD view

You may need to get the patient to breathe in and hold to help you! pic.twitter.com/2cdzzvPWLW

— Jonny Wilkinson (@Wilkinsonjonny) April 11, 2021
Always
Be
Reading#POCUS

Fresh articles up. Check em out!https://t.co/ewe6ikKBk6 pic.twitter.com/G9oMxWfdSt

— Michael I. Prats (@PratsEM) April 12, 2021
Thanks to @pocusclub @petermoranpeter @BioengineerGUH @ciarnfitzgeral3 https://t.co/yiaMrsxAYv
, Join us next time for Apical 4Ch Wed 21 Apr, DM us your questions #Foamed #Echofirst #Pocus @pnolan99 @cianmcdermott @iceman_ex @NixLimerick @AndyNeill

— GUH-ICU&Anaesthesia (@GUH_ICU_Anaesth) April 12, 2021
I am putting some of my recorded lectures and webinars onto my new youtube channel. Here is a #lung webinar that I done last year. Feel free to subscribe! 😀 #FOAMed #FOAMus #POCUS #LungUS https://t.co/hREAla98He

— Nicolas Lim (@POCUSClub) April 11, 2021
11 April
10 April
@CASEfromASE
A Case of Hepatic Cyst–Induced Internal Jugular Venous Thrombosis
@CASEfromASE
A Case Report of Asymmetry of Systolic Anterior Motion of the Mitral Valve, a Not Widely Well-Known but Practically Important Echocardiographic Presentation in Hypertrophic Cardiomyopathy
My first (hopefully of many) criticalcarenow post! Super excited to join an amazing team! If you haven't checked out CCN then you are missing out. Some amazing bite sized posts every day! https://t.co/XL0v6Vt1N8 #POCUS @CriticalCareNow @askpocus

— Manoj Wickramasinghe (@Manoj_Wickram) April 10, 2021
@PedRadJournal
Non-radiologist-performed abdominal point-of-care ultrasonography in paediatrics — a scoping review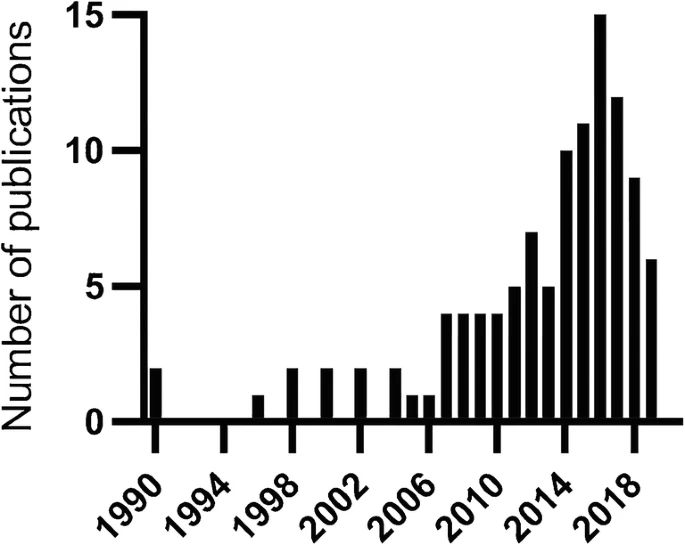 @WINFOCUS
One-month outcomes of patients with SARS-CoV-2 infection and their relationships with lung ultrasound signs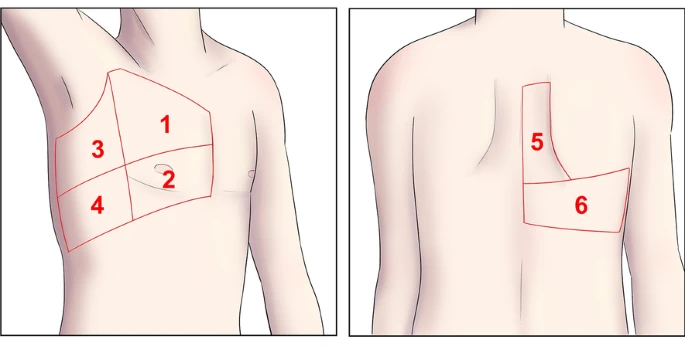 Check out #CCUS fellows @zain_burhani and Michael Sattin riff on the considerations when using LVOT VTI! #pocus #FOAMed #FOAMus https://t.co/Iec7xxsQAS

— Western Sono (@westernsono) April 10, 2021
New Image Review Episode (We're up to 13!)@tsquaredmd and I talk about a few #POCUS topics, including lungs, bladder, heart and aorta.

Check it out here: https://t.co/Gpy7f9G4Ex#FOAMed #FOAMus #Medtwitter pic.twitter.com/K53oKpboo9

— Jacob and Mike (@coreultrasound) April 9, 2021