Zedu Weekly Wrap – 16 July 2021
So here we go again…
It's not without a degree of frustration that we've had to shut up shop – again. But even though this is a major inconvenience for everyone, we know from experience that immediate short, sharp action such as that we're experiencing will ensure we aren't faced with anything more than an inconvenience.
As we wield ultrasound probes rather than epidemiological tools we can't foreshadow how things will evolve over the next 5 days, and can only hope that things get under control over the weekend so that we can reemerge – again.
If you require any support or information please get in touch.
In the meantime you can distract yourself from the world of virus with the world of POCUS – a lot of articles in the #FOAMed space this week, including several in pediatrics.
See you next week?
Mike and Suean
P.S. – are you looking for a simpler, more affordable POCUS certification pathway?  We're proud to announce our partnership with the POCUS Certification Academy, allowing us to offer the first of a growing range of internationally recognised certification packages. If you want your POCUS training efforts recognised, or your workplace requires evidence of your abilities then we can help with our one stop point-of-care ultrasound training and certification package. Get in touch and we'll make your POCUS journey simple…
This month's #coachingcorner – all about the pancreas – is available free now on our website. Some great case discussion, tips and tricks from Zedu crew from around the world. Check it out – and don't forget there's a new episode on the first Thursday of the month – register here for FREE!
16 July
In this editorial, we offer our perspective on the emerging role of #POCUS for objective evaluation of pts with suspected #hepatorenal physiology.
Honored to collaborate again with celebrity professors @AmirKazory & @croncoIRRIV #Nephrology #MedEd #VExUShttps://t.co/NzNJ6Fm7Ot pic.twitter.com/YgsfLeXVEJ

— NephroPOCUS (@NephroP) July 15, 2021
Valuable contribution to #POCUS education – #ITSUS for Self-Directed Scanning! @CureusInc Way to go @CreaghB @PratsEM et al! #meded https://t.co/ELtLtZPxJa

— Ohio State Emergency Medicine Residency (@OSUEMEdu) July 15, 2021
@PLOSOne
Strengthening the success rate of suprapubic aspiration in infants by integrating point-of-care ultrasonography guidance: A parallel-randomized clinical trial
European Journal of Pediatrics
"Playing it SAFE in the NICU" SAFE-R: a targeted diagnostic ultrasound protocol for the suddenly decompensating infant in the NICU
15 July
So many great #POCUS articles added each month! Check out the latest batch to stay up to date! #USGEL #EBS https://t.co/ewe6ikKBk6 pic.twitter.com/tKKxqkW9nA

— Michael I. Prats (@PratsEM) July 14, 2021
It's flow time, with #POCUS

1/12
A 34 y/of presents with 3 weeks of left arm swelling and mild associated pain. No trauma, no DVT risk factors and her ROS is negative
Physical exam reveals a diffusely swollen arm, no ttp or erythema.
A #POCUS is performed looking for DVT

— Josh Guttman (@drjgutt) July 15, 2021
Radiology Case Reports
Diagnostic imaging in a patient with an isolated blunt traumatic gallbladder injury
@DovePress
Comparison of Visual Transient Elastography and Shear Wave Elastography in Evaluating Liver Fibrosis in Patients with Chronic Liver Disease
14 July
@penn_state
Engineers find imaging technique could become treatment for deep vein thrombosis
@Assoc_Anaes
The right supraclavicular fossa ultrasound view for correct catheter tip positioning in right subclavian vein catheterisation: a prospective observational study
@ASE360
Joint Echo Conference: POCUS
@emdocsdotnet
Pelvic Ultrasound: Indications, Limitations, Pearls & Pitfalls
Insights into Imaging
Imaging of gallbladder metastasis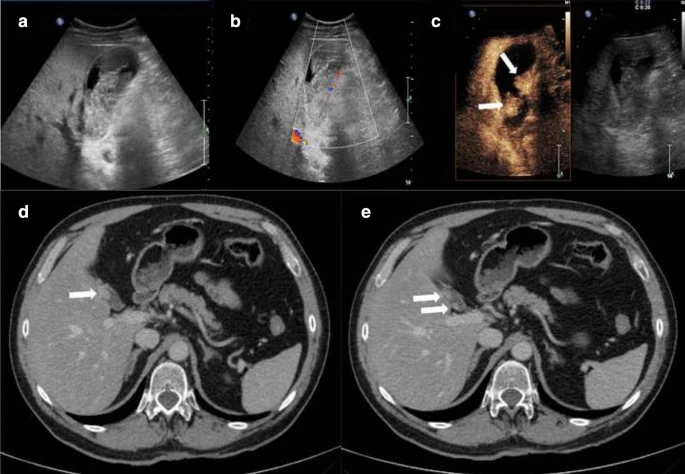 13 July
@CureusInc
Sonographic Findings of Left Ventricular Dysfunction to Predict Shock Type in Undifferentiated Hypotensive Patients: An Analysis From the Sonography in Hypotension and Cardiac Arrest in the Emergency Department (SHoC-ED) Study

The Journal of Vascular Access @SAGE_Publishing
ECHOTIP-Ped: A structured protocol for ultrasound-based tip navigation and tip location during placement of central venous access devices in pediatric patients
@JAMANetworkOpen
Evaluation of a Point-of-Care Ultrasonography Decision-Support Algorithm for the Diagnosis of Transient Synovitis in the Pediatric Emergency Department 
@escardio
Grading mitral regurgitation using 4D flow CMR: comparison to transthoracic echocardiography
@escardio
A practical approach to cardiac imaging in adults with Duchenne muscular dystrophy – echocardiography or cardiac MRI?
Pediatric Radiology @PedRadJournal
Ultrasound findings in 156 children with 169 pilomatricomas

@AIUMUltrasound
The Benefits of Not Being "Advanced Diagnostic Imaging"
@WFUMB
Therapeutic Use of Microbubbles and Ultrasound in Acute Peripheral Arterial Thrombosis: A Systematic Review

What an awesome day back on the tools – working with @AmbulanceVic as we explore the potential of #PHEM #ultrasound

This is the future of #POCUS – thanks @ben_meadley and the team pic.twitter.com/yTBeKydKXC

— Zedu #wearamask 😷 (@zedunow) July 13, 2021
12 July
11 July
@ANA_journals Annals of Neurology
Diaphragm dysfunction in severe COVID-19 as determined by neuromuscular ultrasound
10 July
When @POCUSfaces asked me to be their first #POCUS face I was flattered & stumped – what would I say? So I told my personal story.

Am so looking forward to hearing the life stories of others too. #Ultrasound changes lives on both sides of the probe.

🙏 @DRsonosRD @VaveHealth https://t.co/qIN4ktA8vJ

— Suean Pascoe (@i_c_sound) July 9, 2021
🎧 Take a listen to our latest podcast episode featuring Dr. Arun Nagdev where he discusses a lifetime of #POCUS learning. With Dr. Nagdev's 15+ years of POCUS teaching experience, this is an episode that you don't want to miss.
⬇️⬇️⬇️https://t.co/ywSJdT3wCd#MedEd #echofirst

— POCUS Certification Academy (@POCUSAcademy) July 9, 2021
Check this out: Dr. Vadeanu, EM resident, reviews the core concepts of volume responsiveness & volume tolerance. https://t.co/2AEGdvFlGo #POCUS #CardioEd @UAlberta_ICU @UAlberta_FoMD @UofA_RC_EM @UAlberta_DoM @iceman_ex @zedunow #SavingLivesWithSound pic.twitter.com/h3E4r5qWsi

— Alberta Sono (@UAlberta_Sono) July 9, 2021
@rrh_journal
A case for mandatory ultrasound training for rural general practitioners: a commentary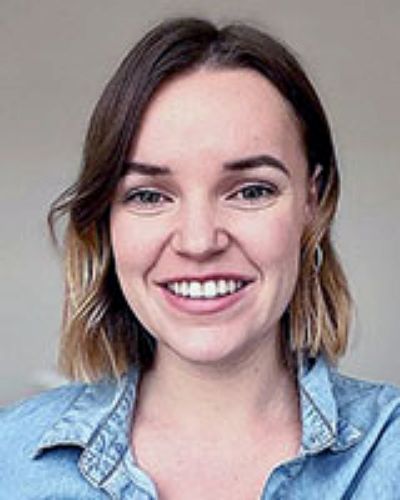 BMC Pulmonary Medicine
Application of bedside ultrasound in predicting the outcome of weaning from mechanical ventilation in elderly patients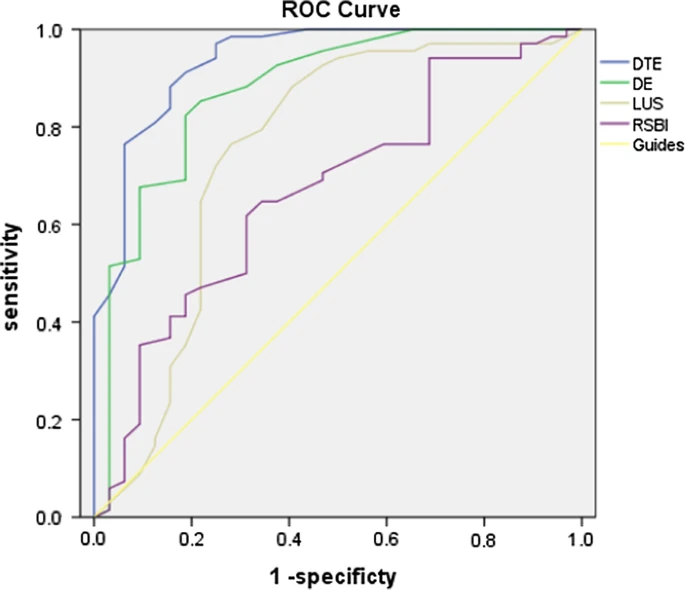 Pediatric Radiology @PedRadJournal
Contrast-enhanced ultrasound in pediatric echocardiography

Intensive Care Medicine
Diagnosis of spontaneous intestinal perforation using point of care ultrasound

@AIUMUltrasound
McConnell's Sign in COVID (Dr. Jia) from CONSIDER THE PROBE on Vimeo.
@Para_Practice
Focused ultrasound in out-of-hospital cardiac arrest by advanced paramedics
@ArthritisRes
Sonographic estimation of monosodium urate burden predicts the fulfillment of the 2016 remission criteria for gout: a 12-month study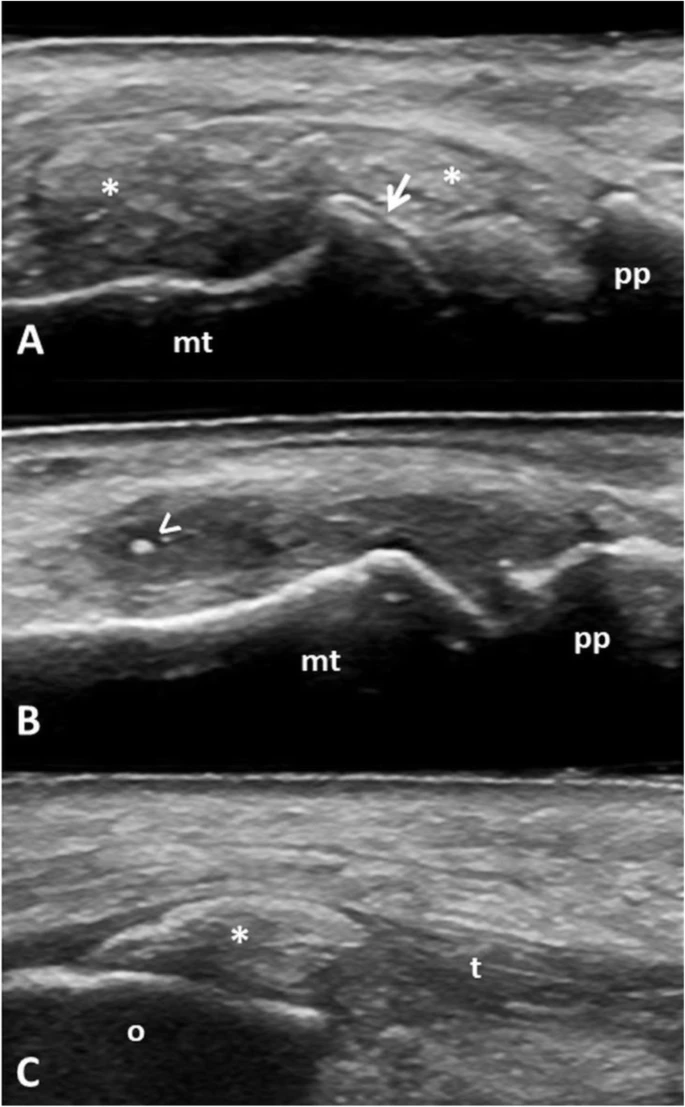 @CASEfromASE
Multimodality Imaging in Endomyocardial Fibrosis: An Unusual Etiology of Heart Failure
@ACCinTouch
@CureusInc
Description of the Use of Incentives and Penalties for Point-of-Care Ultrasound Documentation Compliance in an Academic Emergency Department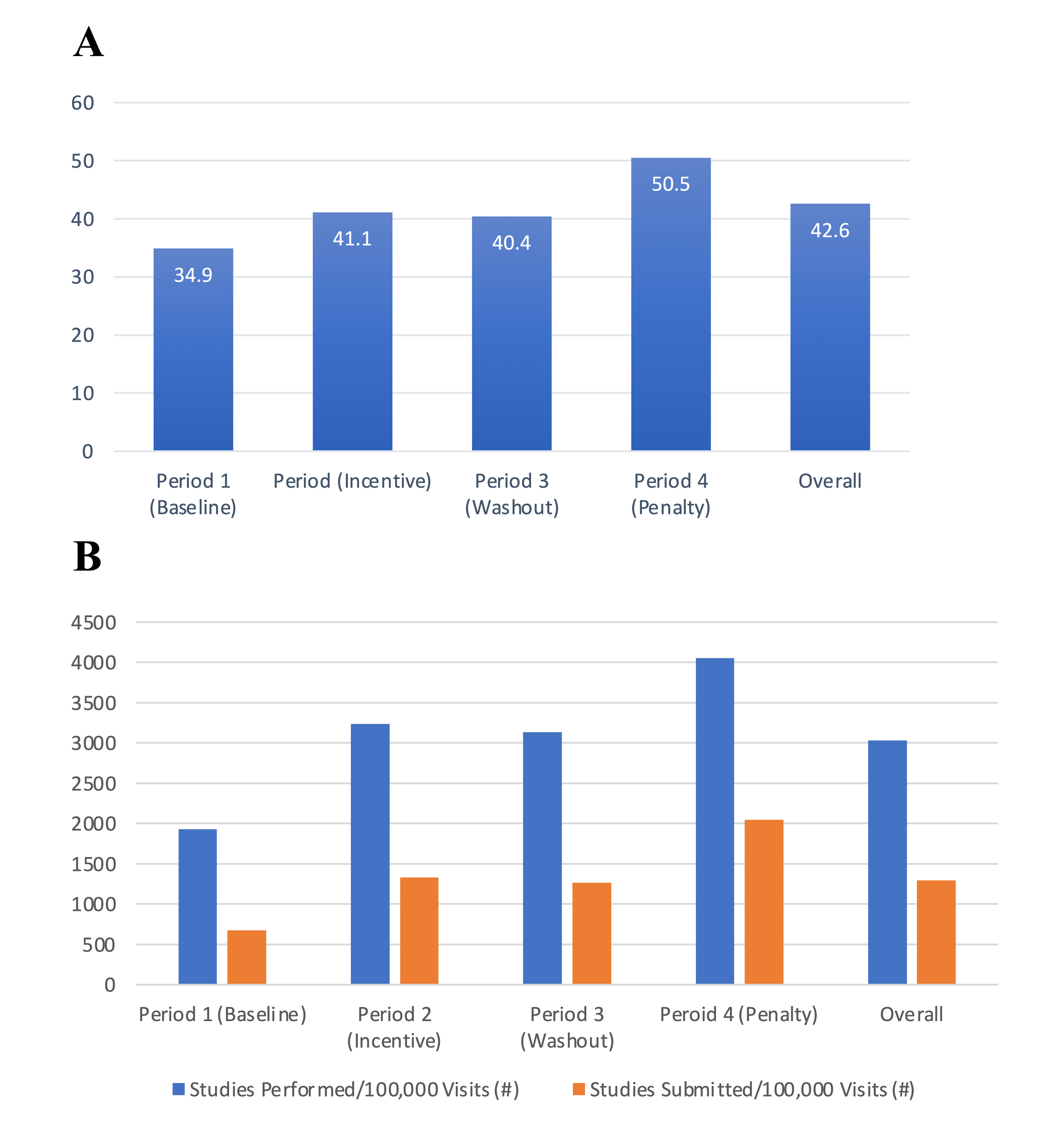 Echocardiography
Echocardiography, lung ultrasound, and cardiac magnetic resonance findings in COVID-19: A systematic review