Zedu Weekly Wrap – 30 April 2021
Hey team.
A big week here again having run out TRain the UtraSound Trainer (TRUST) program online in Denmark over the weekend – the challenges of remote teaching, multiple languages and timezones were overcome and a fun time had by all.
Our face-to-face programs are starting to book up earlier than usual too – so if you are thinking of coming along check out our calendar and book your leave before you miss out. If you need to give us a ring or email if you need to discuss your options in securing a spot while you're waiting on the roster to smile kindly on you! And don't forget, we can bundle a system with your training if you want to maximise your CME and make 2021 your year of ultrasound.
Some interesting resources this week – check out the new WesternSono app – it's a goodie.
See you next week
Suean and Mike
P.S. – be sure to tune in for our #coachingcorner next Thursday – featuring James Ferrie podiatrist extraordinaire and special guest Mark Gilheany (Podiatric Surgeon) – and check out the other videos anytime on our website.
30 April
#POCUS #CardioEd #MEdEd folks! check out this webpage & VR-tutorial on u/s-guided CVC insertion! Use cursor to look around 180 field of view or view it in a VR headset! https://t.co/hbzcqIRdup@UAlberta_ICU @UAlberta_FoMD
@UAlberta @gurm33t @iceman_ex @avkwong@nthibodeaujarry pic.twitter.com/YLPjMAhbNC

— Alberta Sono (@UAlberta_Sono) April 29, 2021
ACEP is pleased to debut its new and improved Sonoguide, developed to help emergency physicians understand the scope and practice of emergency ultrasound.

Check it out NOW at https://t.co/nTSPfCwyxa

— ACEP Members (@ACEPNow) April 29, 2021
29 April
@DrsonoRD @mmrhealthcare @JaniceBoughton
POCUS in Primary Care | April EduCast | Vave Health
Need a mobile resource for POCUS Education? Check out this new FREE app created by experts and students. One-stop shop for all things POCUS with a huge library of clips, videos and tools with frequent updates

Apple: https://t.co/UdgA97ShdH
Android: https://t.co/INjW0nCok2 pic.twitter.com/UdFjzRDNFX

— Frank Myslik (@FrankMyslik) April 28, 2021
Point of care ultrasound – why is it important for CRNAs? Host @RandyMooreCRNA is joined by Tom Baribeault, DNP, CRNA, in the newest episode of Moving the Needle to discuss why CRNAs should start considering using #POCUS routinely. 🎙 Start listening: https://t.co/SgIj5h9tx4. pic.twitter.com/UjgaBOXlcE

— AANA (@aanacrna) April 28, 2021
@UWMadEngr
Pediatric physicians tap biomedical engineering students to design lumbar puncture model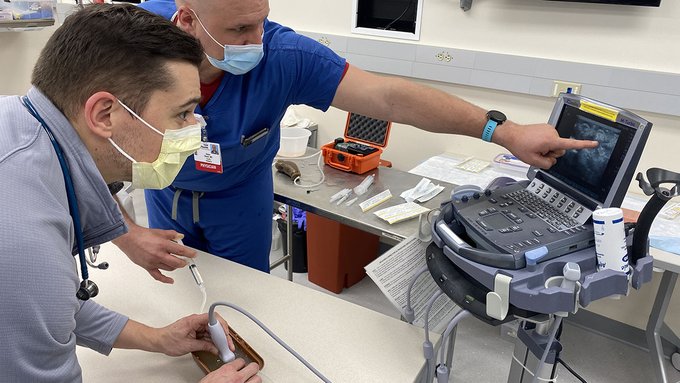 28 April
@DovePress
Ultrasound-Guided Pudendal Nerve Block in Patients Undergoing Open Hemorrhoidectomy: A Post-Hoc Cost-Effectiveness Analysis from a Double-Blind Randomized Controlled Trial
@DovePress
The Updated Role of Ultrasound in Assessing Dermatological Manifestations in Systemic Sclerosis
@CasefromASE
A Rare Case of Cardiac Echinococcosis: The Role of Multimodality Imaging
@PLOSOne
Impact of pulsed-wave-Doppler velocity-envelope tracing techniques on classification of complete fetal cardiac cycles
@POCUSJournal @cameron_baston
Use of point-of-care ultrasound to diagnose spontaneous rupture of fibroid in pregnancy
The answer is…
A sultana!

A kids favourite around here is sultana and oat biscuits – https://t.co/YXqJEoT0o0

Did you get it right? Raisins are pretty close…

Tune in next Tuesday for more ⭐️#POCUS #whatsthisfood #ultrasound #zedunow pic.twitter.com/4sO3Go093g

— Zedu #wearamask 😷 (@zedunow) April 27, 2021
Had a FANTASTIC convo this AM w Dr. Rodriguez of @mmrhealthcare to round out 3 interviews w fab primary care clinicians using POCUS. I really believe tomorrow's @VaveHealth #EduCast will be 👁️ opening for many. NOTE: watch here instead of on twitter: https://t.co/aDoyDpQf3i

— Renee Dversdal (@DRsonosRD) April 28, 2021
27 April
@AnnalsofIM
Appropriate Use of Point-of-Care Ultrasonography in Patients With Acute Dyspnea in Emergency Department or Inpatient Settings: A Clinical Guideline From the American College of Physicians
@5minsono
Ultraschall Med
Doppler ultrasound in pregnancy – quality requirements of DEGUM and clinical application (part 2)
@SJTREM
Point-of-care ultrasound of the heart and lungs in patients with respiratory failure: a pragmatic randomized controlled multicenter trial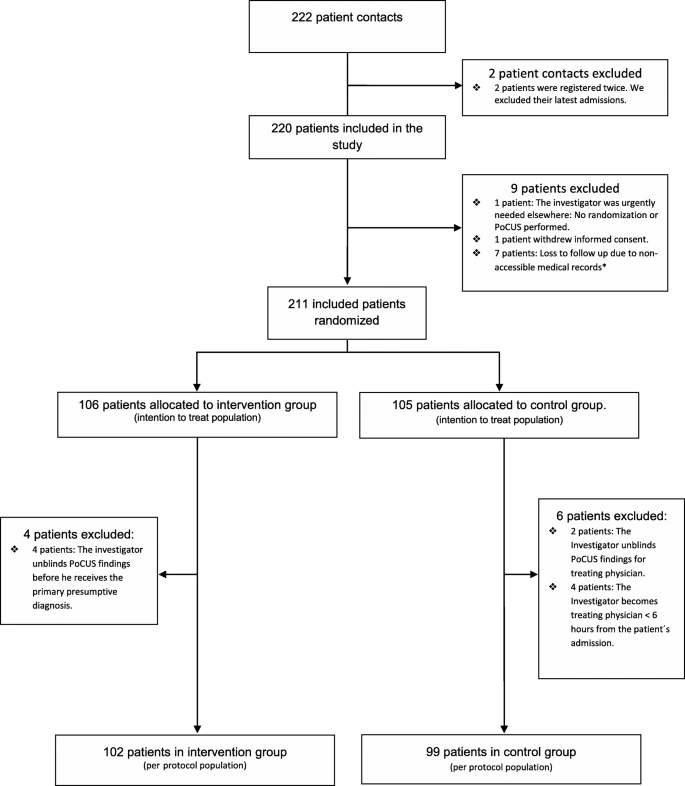 @CasefromASE
Cor Pulmonale from Concomitant Human Immunodeficiency Virus Infection and Methamphetamine Use
🆕 ACP Clinical Guideline: Recommendations for use of point-of-care ultrasound (POCUS) in certain patients in emergency department or in-patient settings https://t.co/5rxS0wH7mU.

This evidence-based guideline was published today in @AnnalsofIM. pic.twitter.com/jjir4jCHIW

— ACP (@ACPinternists) April 26, 2021
26 April
@PratsEM
Protocol with video included. Will be doing future videos covering each complication https://t.co/JmUPZZYtPC

— Sonographic_Tendencies (@trigeminy_henry) April 26, 2021
@MadtownSono
25 April
Best Practice PoCUS Guidance Statement – BMUS Council have released guidance on the recording and storage of point-of-care ultrasound examinations https://t.co/pwgrJYOiui pic.twitter.com/A9IJ28qG5g

— BMUS (Ultrasound) (@BMUS_Ultrasound) April 24, 2021
24 April
@CJEMonline ft @dan___kim @OlszynskiP @MGottliebMD
Just the facts: point‑of‑care ultrasound for skin and soft‑tissue abscesses

When it comes to haemodynamics, ultrasound can answer the critical questions that need answering at the patient's bedside. @ICUltrasonica, the rest of the #FUSIC team and I are proud to present FUSIC HD.
We hope it will greatly benefit patient care.https://t.co/CjE3tNp6J2

— Ashley Miller (@icmteaching) April 23, 2021
Esophagus involvement in systemic sclerosis: ultrasound parameters and association with clinical manifestations

@CasefromASE
Epstein-Barr Virus DNA in Pericardial Effusion Causing Subacute Cardiac Tamponade
@CasefromASE
Multimodality Cardiac Imaging Enhances Diagnosis and Management of Recurrent Atrial Myxomas in Carney Complex
POCUS Journal Vol 6 Iss 1 is now available online! Read it here: https://t.co/bkhCWSQfxE#POCUSJournal #POCUS #FOAMed @amerjohri @DrGalenMD pic.twitter.com/dWRJEr7okI

— POCUS Journal (@POCUSJournal) April 23, 2021
@GragliaS @ucsfdem
Point-of-Care Ultrasound in Low Resource Settings